Menu
Welcome to Sound Vision Studio

Sound Vision Studio (SVS) is a professional recording studio in Arnhem based in the Netherlands.

Through creativity, intensive guidance, and the use of our top quality vintage equipment in an attractive studio we help artists, producers, engineers and A & R managers create amazing music. With more then 30 years of experience we know how to create the perfect atmosphere. Interested? Get in touch with us for a no-cost personal tour of our studio.

For more information see our menu or contact us directly via our contact page.

George Konings
(owner and producer)


About George Konings
Before I introduce my recording studio, I would like to introduce myself. My name is George Konings, born in Dordrecht (1970), owner and producer at Sound Vision Studio, located at Merwedestraat 2D in Arnhem.
My parents were the main reason I got into music. Growing up they were always listing to music ranging from the Beatles, Pink Floyd to the Rolling Stones. I was hooked immediately and from that moment on I knew I wanted to be a musician too. After college I went to study at the conservatory in Rotterdam.
During my study I discovered other instruments and went on to play piano, bass guitar, Rhodes and Hammond. During this discovery I also started to compose and arrange songs.
During my career I've performed as a sologitarist with Henk Westbroek, Kadanz and later performed with my own band The Leads. After my first studio experience recording my own songs, I wasn't satisfied with the sound and decided to start a recording studio.
With this, Sound Vision Studio was born.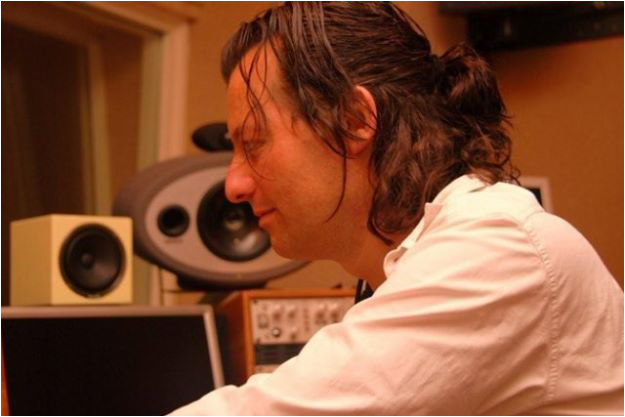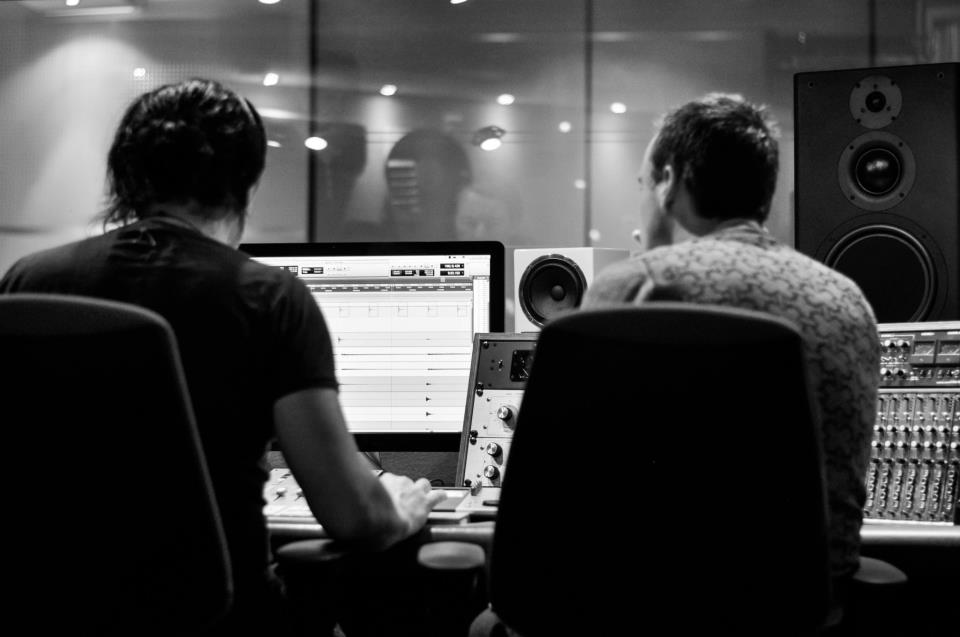 For the last 32 or more years the studio has been a labour of love, passion, and creativity of my own. The top quality vintage equipment and the atmospheric vibe in the studio makes every musician feel right at home.
In addition to the top equipment and the great atmosphere, it's important for us that you are enabled to give us the best you got to give; That's our goal. When we meet in person, we'll be able to learn about your project and what you wish to accomplish. A detailed discussion will allow us to present ideas on sound, atmosphere and the arrangements of the production.
Everyone is welcome at Sound Vision Studio, with or without a band or just to record and / or mix drums, vocals etc.
When necessary I'll help with playing instruments, arranging and composing the song.
Almost
anything is possible.
In recent years, SVS has grown tremendously. We have invested heavily in high quality vintage equipment: see our impressive equipment list.

There is a great choice of vintage microphones like the Neumann U-47, RCA Ribbon, STC 4033 A, and preamps like the V76 / V72 (The Beatles) Neumann preamps and the EMT 140 Plate Reverbs and AKG, Neve, the Chandler TG12345 .

The result is a complete recording studio with all the luxury you'll need.
The recording space (930 m3) is so large that we can record your performance in the presence of an audience (up to 120 people) or we can even include a full symphonic orchestra. In addition to the large recording room, we have 3 control rooms and 4 small recording rooms.


Recording at Sound Vision Studio
Everyone is welcome to record at Sound Vision Studio. Some of the possibilities:
-
BAND RECORDING:
At our studio we welcome all types of bands. We have several studios from which you can choose. The acoustics of the large space is especially designed for band sessions. Playing together as a band in one room will be good for the overal performance and end result. This really is the authentic way of recording and produces a very strong live feel.
-
PROJECT RECORDING:
Do you have an idea for a song but no inspiration to finish it? At Sound Vision Studio you're also welcome as a solo artist. We can support you with writing a song. We have a large database of all kinds of studio musicians, such as Hans Eijkenaar (Anouk / Kane) or Mel Gaynor (Simple Minds) who are more then welcome to help you.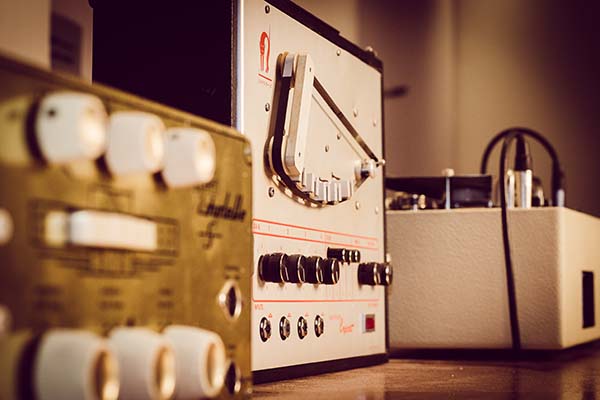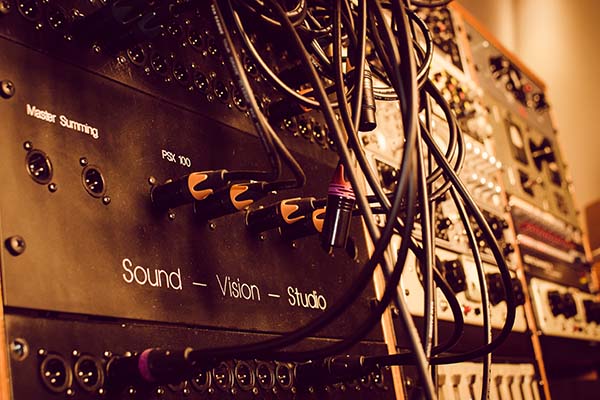 -
TAKE AWAY RECORDING:
 Only looking for something to record as an artist or band? One of the other options at Sound Vision Studio. We try to cater to everyone's needs.
In addition to the recording space, we have a cozy cafe where you can relax in-between recording / mixing sessions. We provide coffee, tea, beer or wine. If needed we can provide lunch or dinner too.
And remember, the initial consultation and studio tour are free of charge. Are you interested in any of the above or would you like to know more? Then fill in our "Personal inquiries" form on our contact page.
Producing at Sound Vision Studio
In addition to recording music, we can also support writing, arranging and mixing a track. We have over 30 years of experience we know exactly how to help you. A small selection of possibilities:
- Songwriting:
At Sound Vision Studio we can support you with your songwriting. We have been writing for singer-song writers and larger orchestras for years. Writers block or having no inspiration at all? We can support, guide and advise you. In addition, we create an accompanying score. If needed we will hire other songwriters and / or composers to help finish your production.
- Mixing online:
Nowadays it's very easy to record music at home or on the go. You can bring your recorded material to us and we will be more then happy to mix it at our studio. A unique opportunity to use our high quality vintage equipment and give it a finishing touch. Needless to say the recorded material has to be of sufficient quality.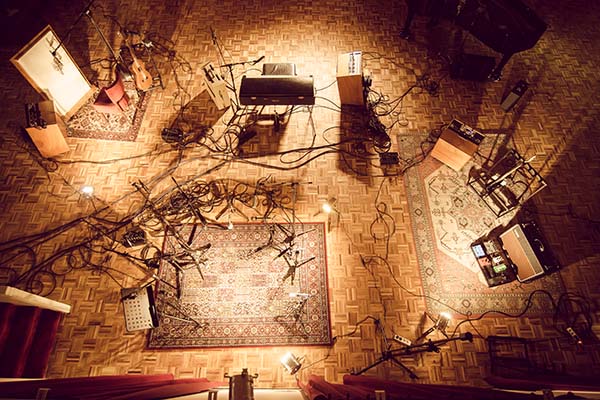 - Record CD: Recording a single or EP can be quite a lot of work. Here at Sound Vision Studio we're happy to assist you in anyway possible. This isn't limited to recording, we can help you with mixing, mastering, and post production too. Finally, we help you obtaining an IRSC code and registering your work with BUMA / STEMRA.

If you like something more tailored to your needs, please contact us for personal advice.


SVS Live
SVS Live is there for anyone who wants to record a great live performance at our atmospheric studio.

We record your music while the audience enjoys your live performance. A few weeks later your production will be ready. Need help with designing a nice flyer or album-art? Let us know, will be happy to help.

It's possible to sell tickets for your live performance. You'll be able to already earn back a part of your investment.

Want to learn more about the possibilities?

Then request a personal conversation via our contact page.








Gear
At Sound Vision Studio we think it's very important to work with the best possible equipment. Whether it's digital or vintage, we only use high quality equipment and microphones from the 40's to the 80's. All our equipment has been inspected with accordance to current factory specifications. As a result, we have analog top quality from before and the digital capabilities of now. This beautiful combination brings together a large sound color palette with numerous possibilities. We are giving the whole concept of audio recording a new dimension.
Take a look at all the equipment and microphones we use in our studio.
Download our studio gear list.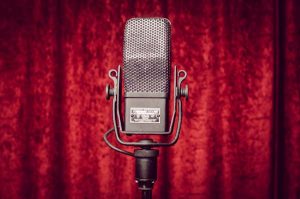 Open studio night
We frequently have free open studio nights at Sound Vision Studio.
Are you interested in a recording or mix at Sound Vision Studio? Then you are welcome to visit one of our free open studio nights.
Our goal is to allow you to gather information concerning our facility and our people, as well as to let you experience the creative, relaxed atmosphere.
The next open evening is Tuesday evening 11 July from 19:00.
Keep an eye on our website and Facebook page for the next Open Studio Evening.
Of course, feel free to contact me for a personal conversation if you can't wait...